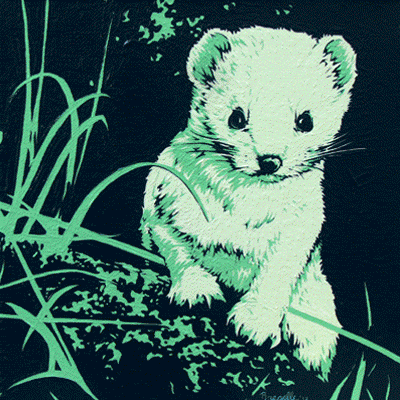 "You might miss it the first time around, she [Bregelle] only uses three colors. That's it. Take a closer look and you'll swear she's used more, that there's at least some black in there somewhere. There's no shading, no blending. And yet, the detail is all there, even if it's just suggested."
- Cory Cheney
"Her distinctive style taps her background in illustration, as well as her desire to reinvent the pop art movement."
- Jackson Hole News & Guide

"...Davis limits her palette to three colors, including two values of black and white. She Spends much time selecting and mixing colors."
- Western Art Collector Magazine
"Davis' wildlife paintings 'truly embody the spirit of the New West'".
- Hollee Armstrong